Unpasteurized and naturally bottle conditioned, Collesi Nera Craft Beer is striking with a dark ebony color.
Rounded and full-bodied on the nose, it evokes the aroma of the roasting of caffè d'orzo,—a delicious Italian barley alternative to coffee— with hints of licorice, rhubarb and cocoa.
Creamy and enveloping on the palate, Collesi Nera Craft Beer has a distinctive, rich and full-bodied flavor. It is also recognizable by its soft and velvety cappuccino-colored foam.
With its full flavor and aromatic qualities, the Collesi Nera Craft Beer perfectly pairs with grilled red meat.
Its bitter rhubarb notes complement the salty meatiness of mollusks. Inspired by the seafaring traditions that have always paired dark beers with shellfish, it's particularly wonderful combined with oysters.
A substantial beer, it's also enjoyable at the end of a meal. Collesi Nera Craft Beer is even perfect with dark chocolate, thanks to its strength and intensity.
Monte Nerone Water, Barley Malt, Sugar, Hops and Yeast.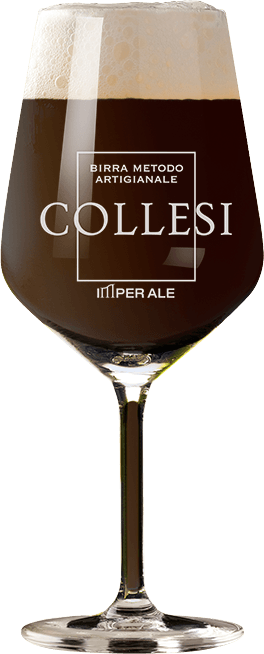 top-fermenting, bottle conditioned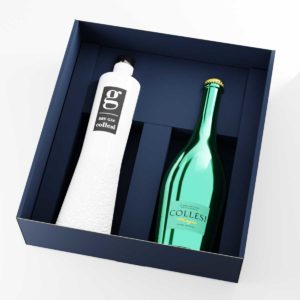 Box of 1 beer 750 ml and 1 spirit of your choice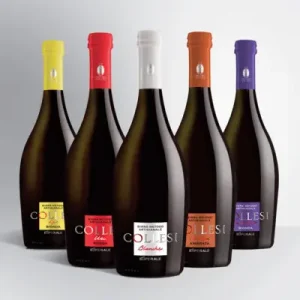 Box of 6 mixed beers 750 ml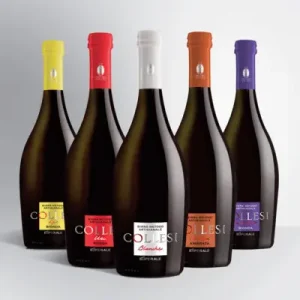 Box of 12 mixed beers 500 ml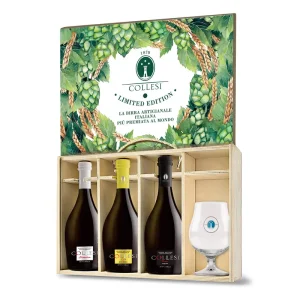 Hop wood box composed of 3 bt. 500 ml + 1 glass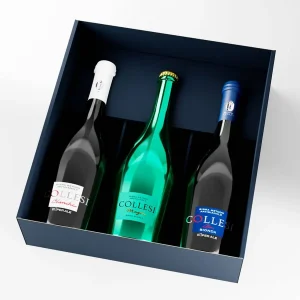 Box plus 3 750 ml Beers of your choice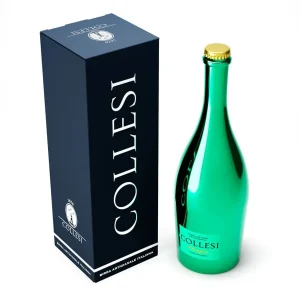 Box plus 1 750 ml Beer of your choice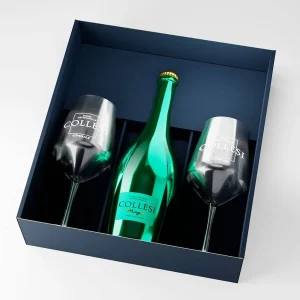 Case with 1 750 ml Beer of your choice and 2 Goblets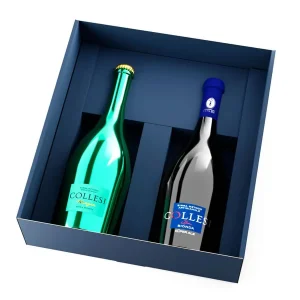 Box plus 2 750 ml Beers of your choice